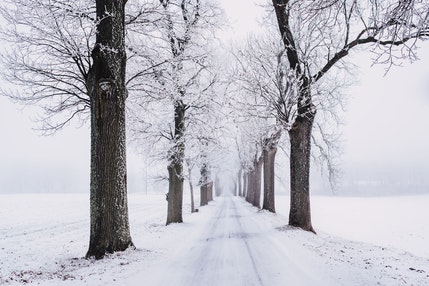 I think it would be fair to say that it's been a strange start to 2021, but hopefully we will see some really positive developments in the not too distant future.
We've been busy supporting members with travel enquiries and other group insurance related matters. If you are in the scheme please remember that much of the information you may need is posted online and we do update the content, such as the Coronavirus travel advice, whenever we receive new information.
Many of you have been busy too, responding to our healthy lifestyles survey and we will be sharing that information with you all very soon. If you have not yet completed the survey, follow this link.
Helping you achieve and maintain a healthy lifestyle underpins all that we do with the DBT, but when it's dark, rainy, and we're faced with continuous bad news, we recognise that it can be difficult to keep up the motivation to make healthy habits last.
January has been sold to us as a time for 'new year, new me', with challenges such as 'Dry Jan', 'Veganuary' and 'Dechox' gaining ever increasing popularity. These are all worthy goals – there's no doubt that we would all feel healthier if we drank a little less alcohol and ate a little less red meat and chocolate. But it's easy to fall for the 'all or nothing' approach, when the calendar flicks to Feb 1 or after the first slip-up during the month means we can binge on what we have been restricting. Our resident nutritionist Steph Hayes explains in her latest article that it is far better to create realistic and sustainable health goals, as you will be more likely to stick to these throughout the year.
Small changes that you can easily incorporate into your daily life are key. This month's recipe is for those of you who are looking to boost your vitamin intake with fruits and vegetables. Smoothie bowls can be easily made and easily modified to your taste preferences – but just remember to include just as many vegetables as fruits.
Those fruits and vegetables taste even better when they have been freshly picked straight off your allotment. We fully endorse getting outside to exercise and incorporating exercise into your hobby is a great way of making sure you will stick to it. This month, retired Inspector Stephen Fairbrother talks to us about his allotment – or as he calls it "working out at Mother Nature's gym".
– Ian Godfrey, Trust Manager