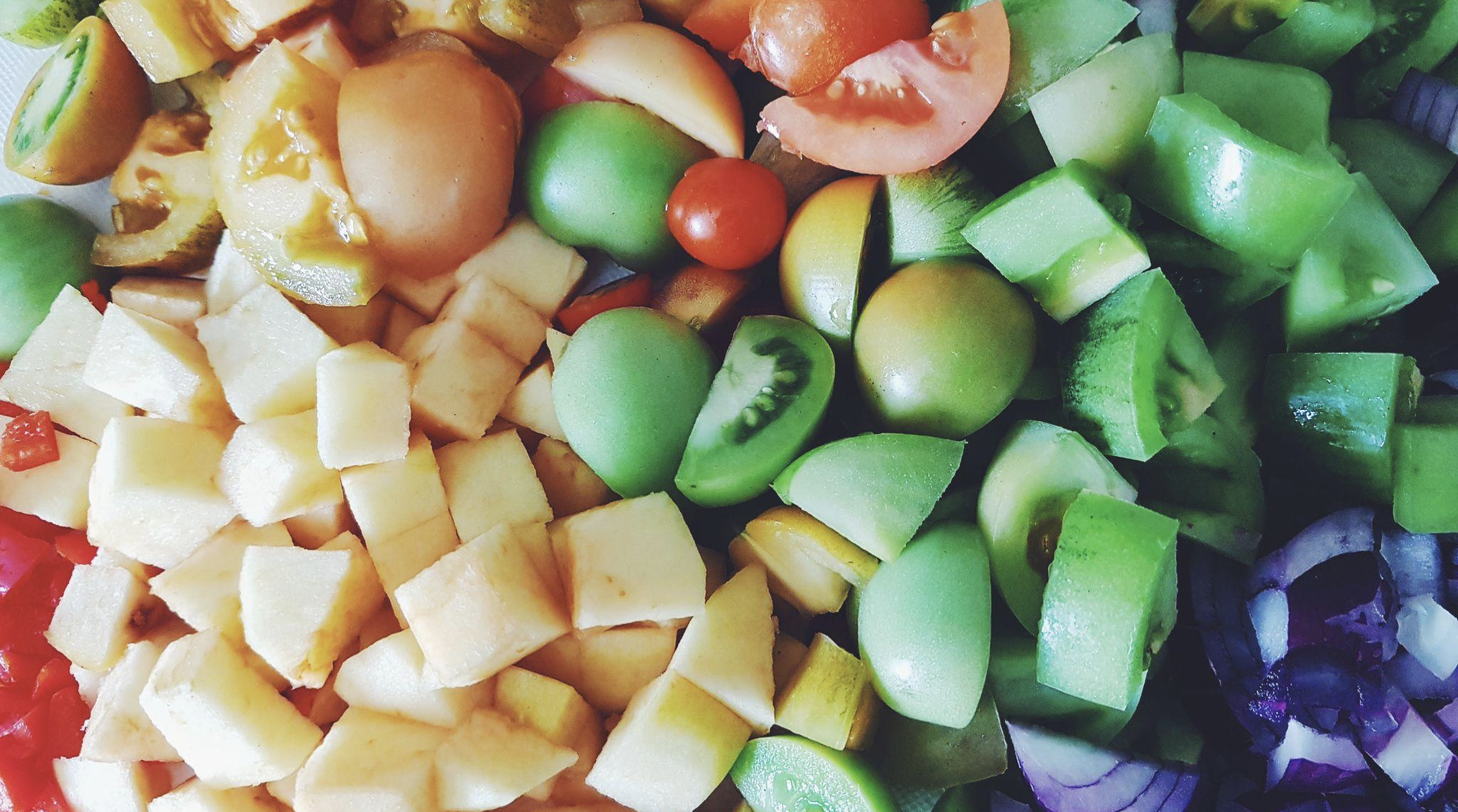 For any keen growers and those of you who have been taking part in our tomato growing project, this is the perfect way to use up those remaining tomatoes which, now that the sunlight hours are fading, just won't ripen up. 
This is a lovely tangy, sweet and sticky chutney; the perfect accompaniment to cheese sandwiches.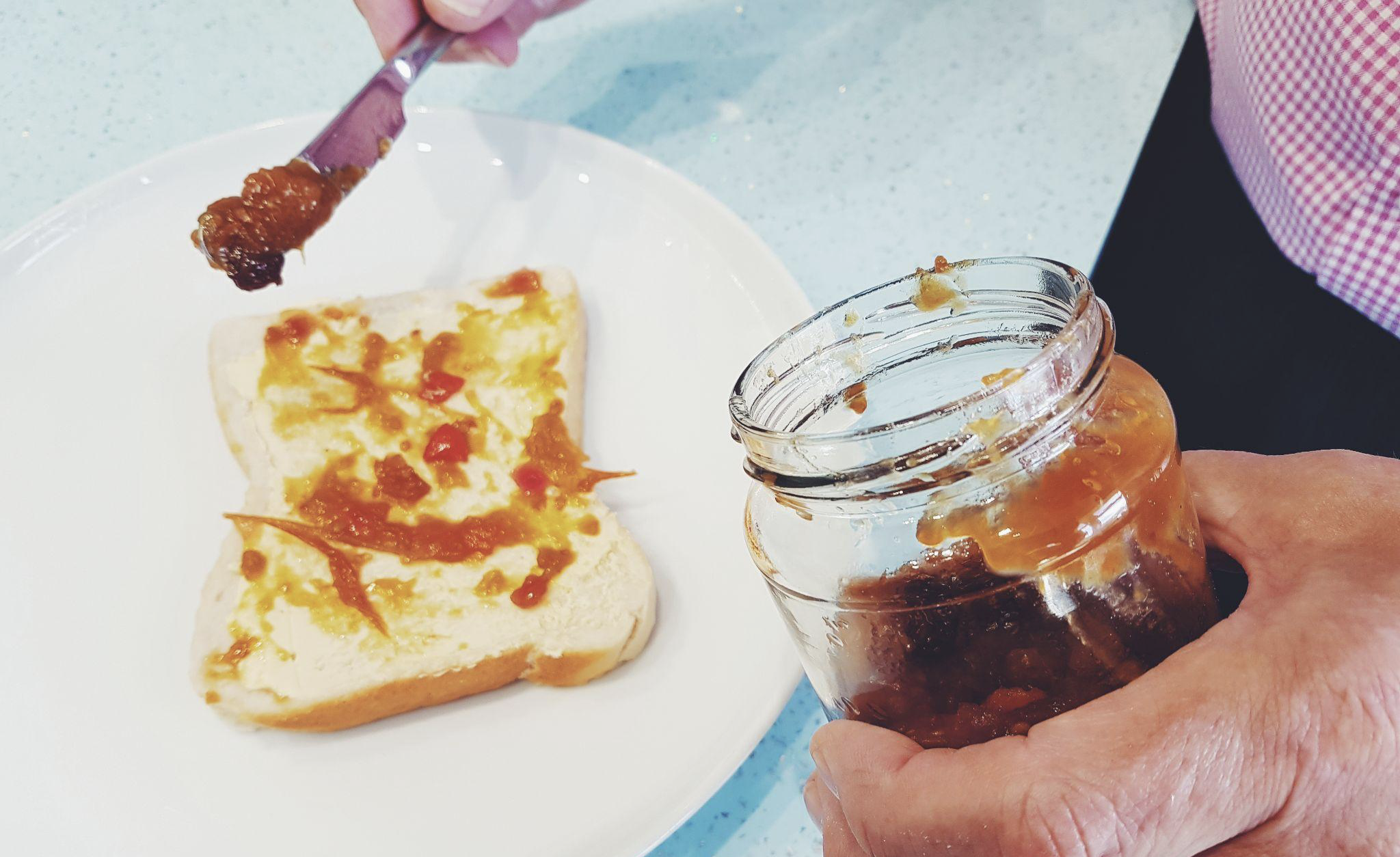 To make this recipe you will need sterilised jars. You can sterilise recycled jars by first giving them a good clean in hot, soapy water and then putting the wet jars and lids in to a preheated oven at 160-180ºC for about 15 mins. 
Makes approx 550g – source your jar size accordingly
Ingredients
500g green or half-ripened tomatoes cut into quarters
150g apple, peeled, cored and cubed
1 pepper of your choice (we used a red jalapeño) cut into fine ribbons
1 red onion, diced
200ml distilled malt vinegar
150g brown sugar
1 tsp salt
¼ tsp yellow mustard seeds
Optional: a handful of raisins
Method
Add your prepared veg and raisins (if using) to a large stainless steel pan along with half of the malt vinegar. Stir well and bring to a boil before reducing the heat to low for 20 minutes. Give the pot an occasional stir to ensure the contents are not sticking.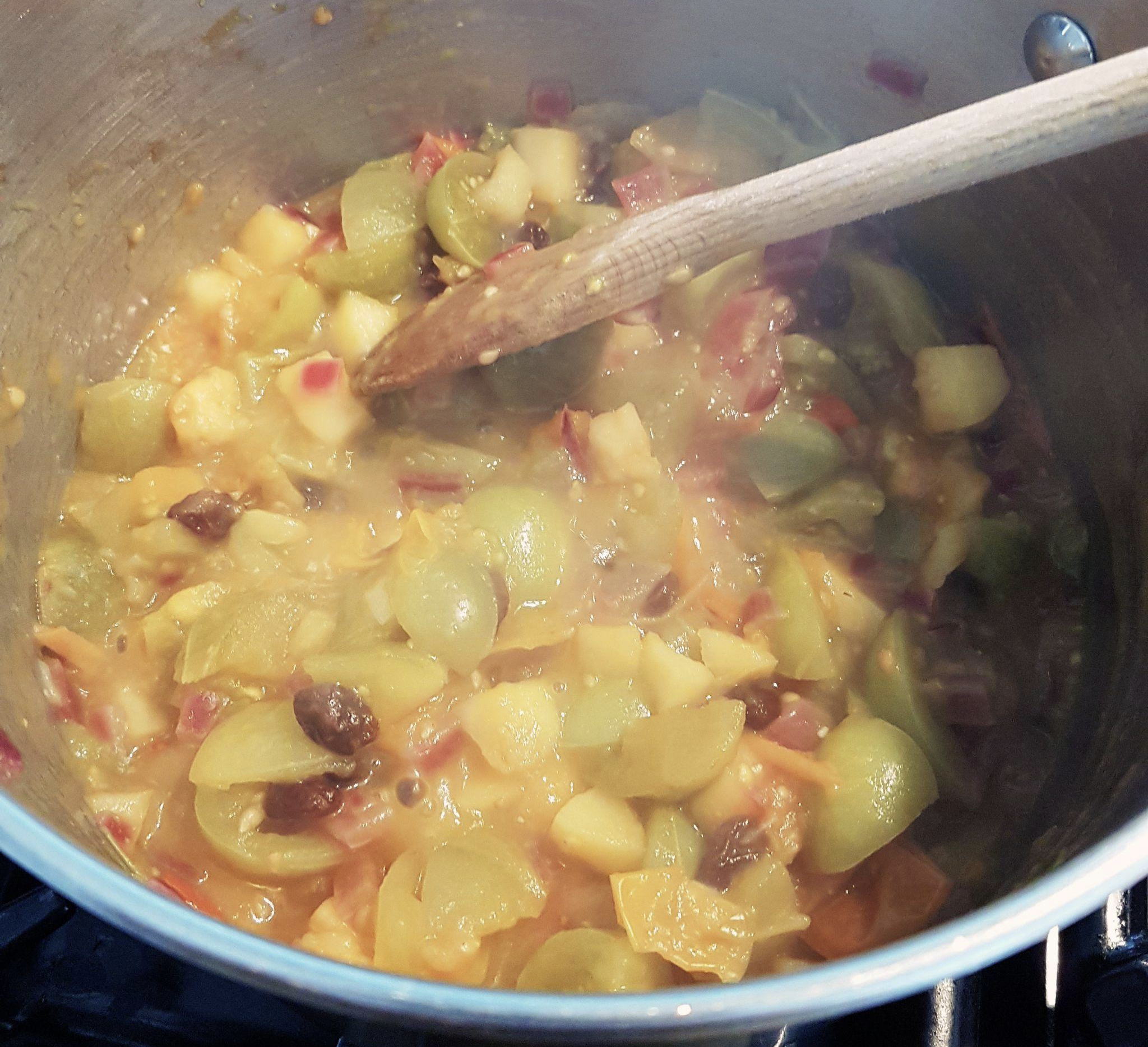 After the 20 minutes have passed, add the remaining vinegar, salt, sugar and mustard seeds. Give the pan a good stir and leave to reduce on a medium heat for a further 20 minutes. Again, be sure to occasionally stir the pot so that the contents do not stick and burn.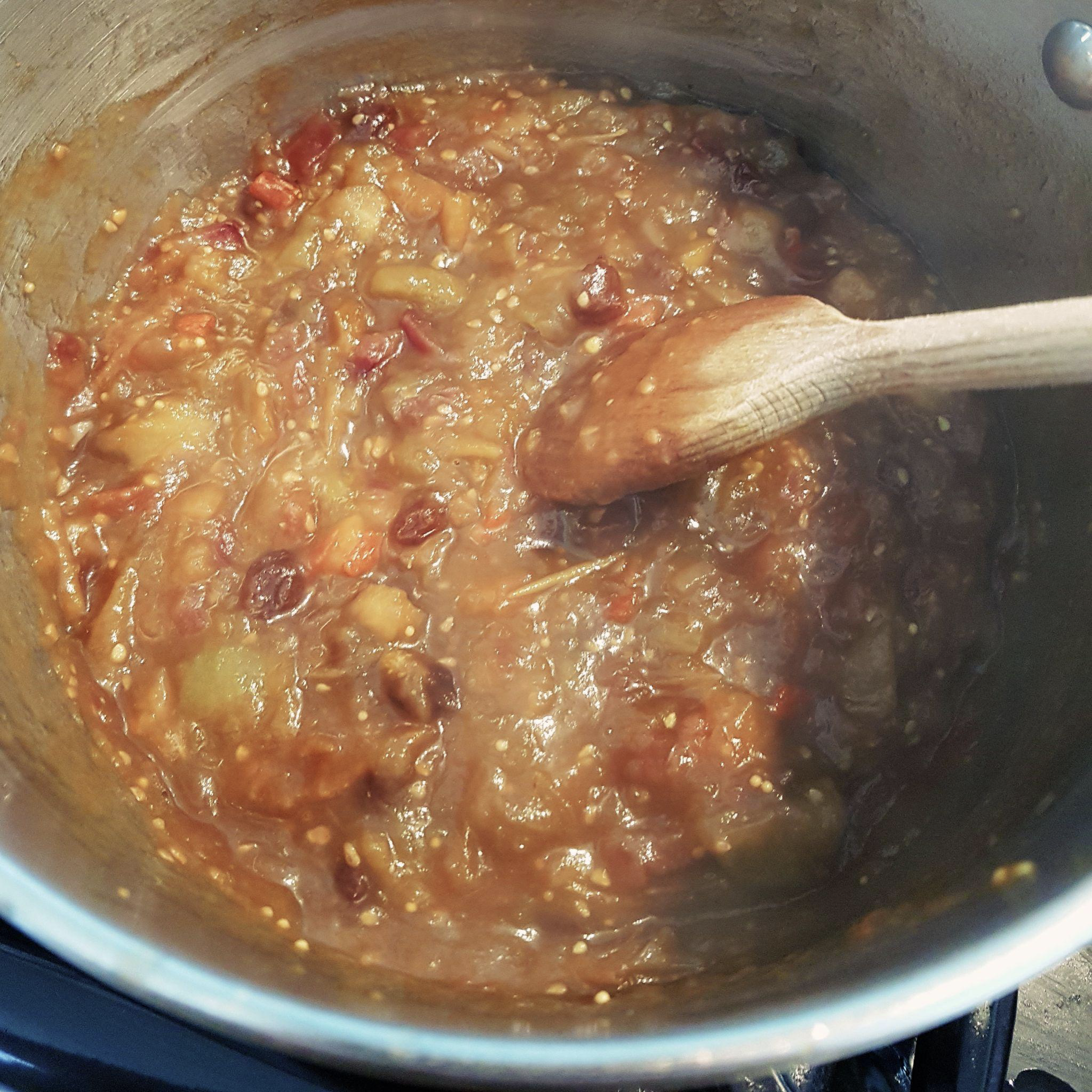 By now the mixture should have thickened and be ready to transfer into your jars. If the mix is still runny, keep it on the heat until it reaches your desired thickness. 
Pour into your sterilised jars. Make sure that your jars are completely filled and that any air bubbles are removed. Put the lid on immediately and leave them to cool, upside down, on the side. When cool, store in a cupboard. Once opened, store in the fridge and use within four weeks.