Since June, we've had plenty of rain followed by a heatwave – not ideal circumstances for growing any vegetables at all! Tomatoes especially can be susceptible to blight in conditions like this. Nevertheless, our member growing project has persevered and produced some fantastic results.
One member shared with us that their packet of tomato seeds had all successfully germinated so they ended up giving away lots of established plants to their family and friends. This is a great result! Gardening is beneficial for both our physical and mental health, and it's wonderful to be able to share that with others around us so that they feel the benefits too. 
Below, you can see exactly how our growers are getting on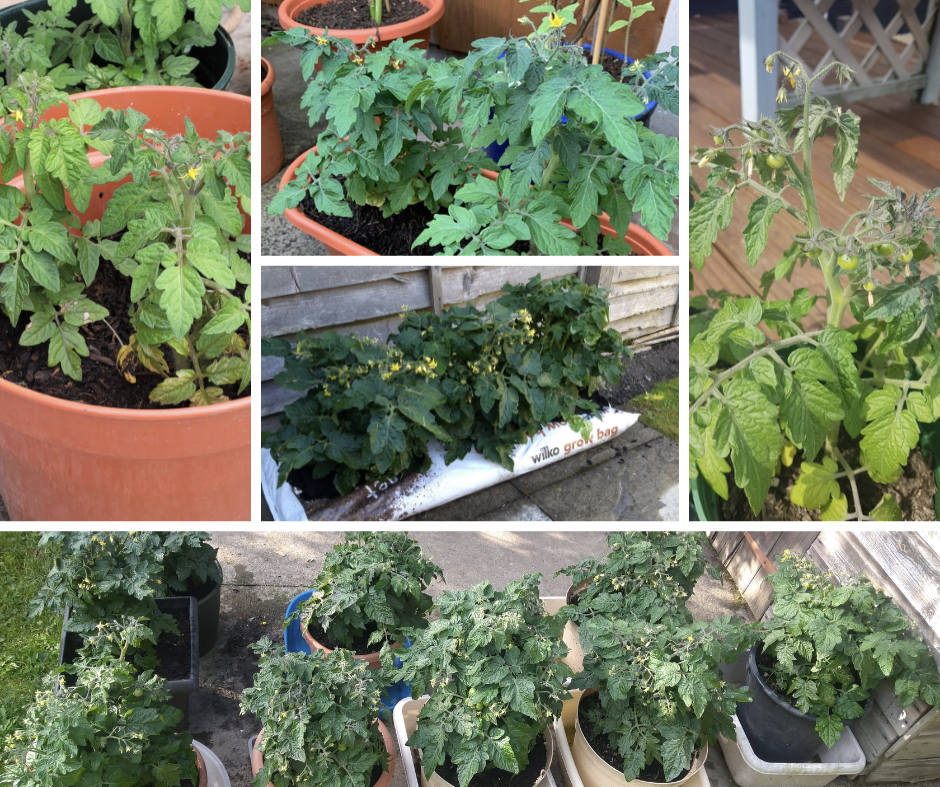 You can compare and see how the tomato plants have developed since our June update, and find out more about why we are running this growing project by reading our previous article. If you would be interested in being part of any future growing projects then please do let us know by emailing enquiries@derbyshirebenevolenttrust.com.