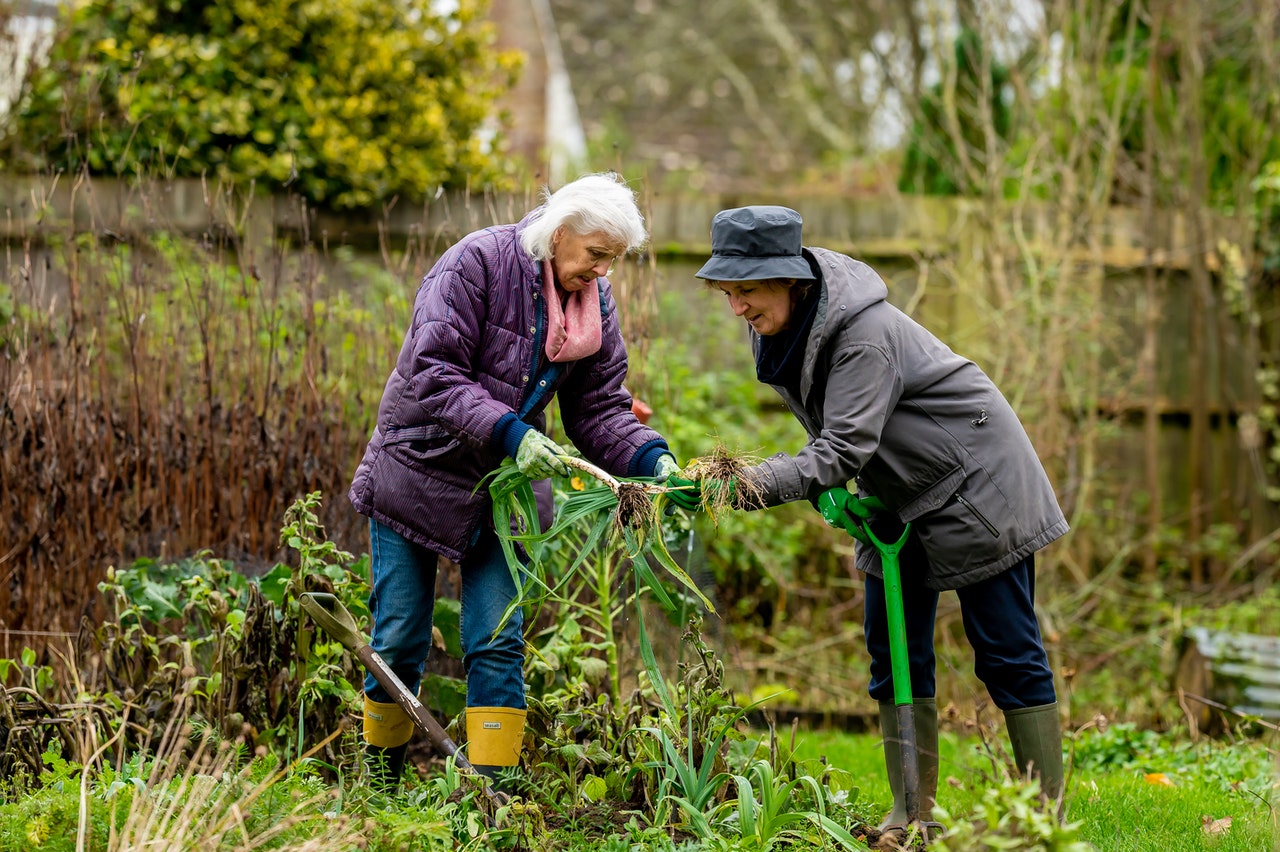 At least one in four British adults will experience some kind of mental health problem in any one year, according to mental health charity Mind. To ease the symptoms of mental health problems, it is important that we seek help which is appropriate to our own individual circumstances – whether that be through medications, talking therapies or changes in lifestyle and routine. Taking the time to participate in new or existing hobbies, for example, can have a profound impact upon our stress levels. One of the best hobbies to improve your wellbeing is gardening.
Gardening, growing food and the outdoor environment all have a strong and positive impact on our physical and mental health. Research has shown that gardening can help people through periods of difficulty in their lives; it has proven to show significant reductions in depression and anxiety, improved social functioning and resilience and opportunities for vocational development. According to the charity Thrive, gardening can help you get back on top of things and restore balance, it can make you feel happier, more confident and healthier.
Gardening helps because:
It can be great physical exercise – which in turn helps boost your mood by releasing endorphins – our body's own natural feel-good hormone.
You can work at your own pace and in small steps doing as much or as little as you like.
Regular gardening can help bring a new structure to your life.
You can learn new skills which might be useful in other areas of your life, such as volunteering or employment.
It can provide a great opportunity to meet people if you want to – for example by joining a gardening club or getting an allotment.
Gardening is fun, it can offer an opportunity to explore your creativity.
Tending plants can literally give you a reason to get out of bed in the morning and the satisfaction of knowing that you made it happen.
If you are finding everyday life hard to cope with, gardening outside could even help you take a first step out of the house
Gardening also helps you to achieve the Five Ways to Wellbeing as you:
Connect with others – by sharing your gardening activities or plants with others, joining a Gardening Club or Community Garden, talking with your neighbours.
Become more active – by taking part in gardening outdoors, gaining physical and mental health benefits.
Take notice of the world – being outdoors and experiencing the joys of nature.
Keep learning – develop new skills and gain in confidence.
Give to others – through sharing and supporting others and working as a team.
One of the great things about gardening is that it appeals to a wide range of people – young and old – and can be done in urban and rural areas. If you don't have your own garden space, there is likely to be somewhere near you that you can enjoy the benefits of gardening alongside other people.
Here are some community gardens from across Derbyshire that welcome new volunteers:
Amber Valley and Erewash
Shipley Woodside Community Garden
Bolsover, Chesterfield and North East
North Wingfield Community Garden
Derbyshire Dales and High Peak
City and South Derbyshire
Hannah Fields Community Garden