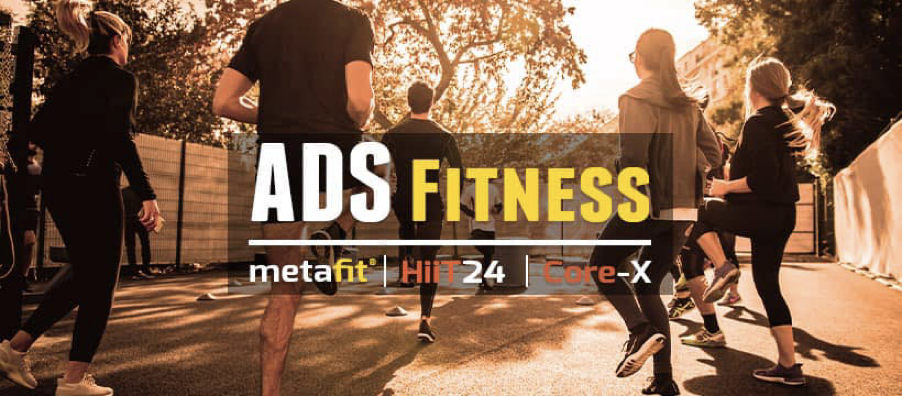 This month, DBT member Andy Sproson has written us an article about his journey from a health wake-up call to becoming a fitness instructor and all-round healthy lifestyle inspiration.
"In 2013, in my mid-forties and with just a few years to go until retirement from the force, I went (or was sent if I'm honest) for a 'well man check' at my local doctors. All the usual checks and tests were carried out and I was sent home being told that they would only ring me if there was something they needed to discuss with me.
A few days went by and then my mobile rang. It was the doctor's surgery ringing me. Having returned to see the doctor, I was surprised and slightly shocked to be told I was type two diabetic. I suppose looking back, I shouldn't have been so surprised, having been very physically fit in my twenties, life had overtaken me and I had let myself drift a little on the exercise front.
I remember asking the doctor what I should weigh and when he said 13 stone, I just laughed. It had been some time since I'd seen that figure on the scales!
But having understood the severity and implications  of type two diabetes, I then felt guilty for letting myself get like that and knew I had to do something about it.
I remember going to headquarters one weekend and looking through the doors into the multi-purpose hall. It was all in darkness, and I didn't know if it was alarmed, but I took the chance and went in. Upstairs, I found the gym area with the running machine, rower and bike to name just a few.
I couldn't do much at first, only managing and making myself do 5 minutes on each machine but this was the start of my fitness journey back to health.
Over the coming weeks and months, I went to the gym 5 days a week, slowly increasing my targets. I could see the weight coming off me, my clothes no longer fitted until eventually I had lost six and a half stone and was at my target of being 13 stone.
I returned to doctors for further checks and was relieved to be told that I was no longer in the diabetic range and that due to my changes in lifestyle in terms of diet and exercise, my diabetes was under control and my health was no longer at risk.
Around this time, the Metafit classes started. Just a small group initially, led by Diane, but it grew rapidly into what became the 'Lunchtime Fitness classes'. New instructors came on board, Gemma and Simon and this continued for many years, 5 days a week when the hall allowed, constantly growing in numbers and popularity.
Now back into a better fitness lifestyle, these classes became really important to me and the focus of my (and many other peoples) day, so much so, that when I retired in 2017, I returned as a member of police staff working in the vetting unit, primarily to continue with the classes.
As life and daily demands on the main instructors increased, they unfortunately had less and less time to put the classes on and I decided that I wanted to become a qualified instructor myself. Over the next 12 months, I studied and became qualified as a level two gym instructor, then going on to take my next qualification to be a Metafit (High Intensity Interval Training) coach. This qualification enabled me to start taking the classes myself which I enjoyed more and more as my confidence to do so grew.
It was all going well until March 2020 when the first wave of COVID hit. The classes were stopped and I like many others were sent to work from home. Initially I (and assume I wasn't alone), thought we would be at home for just a few weeks so I trained at home on my own as the rules dictated. All the gyms had closed and as time went on, I became concerned about other people in the community who had also lost their fitness outlets, gyms or classes and the impact that could be having.
I decided to put an advert out on our local 'Spotted Chellaston' indicating that I was more than willing to meet up with others to exercise locally and I would take a 'class'. Over the coming months, come rain, shine or snow on occasions this group continued to grow bringing and linking the community together. Even with the twists and turns of COVID restrictions we have stayed together turning to online options when needed and that allowed some of my work friends from the classes to train with me too which was great!
Twelve months on, the group is at its strongest with a recent exponential growth in numbers. People who never knew each other before, now do, simply because of the classes. They are a fantastic group of local people and it's become a 'community' in its own right.
To this day I have never charged for these classes. Supporting my local community through the pandemic with their physical and mental health was worth far more to me than monetary reward. Now, we are far more that a fitness group, we are fitness friends.
As ADS Fitness grows in the community, I recognise the importance of supporting younger people in their fitness goals. Recently I decided that ADS Fitness will sponsor the AFC Chellaston u9s girls football team with their kit in 2022.
I was so sorry to lose the classes at work, they meant the world to me and many other people. I still think about them to this day. I am very grateful to all the people who supported me in my fitness journey to become a coach and I am also pleased to see that at least 4 gyms are re-opening eventually in force.
I am so proud have been a member of 'Lunchtime Fitness Classes' but also now of the fact that out of all the terrible last few months, ADS Fitness in Chellaston Derby has grown to be what it is today."
—
You can find out more about Andy's classes and watch his excellent exercise videos on his Facebook page: https://www.facebook.com/ADS-Fitness-103530517958160/