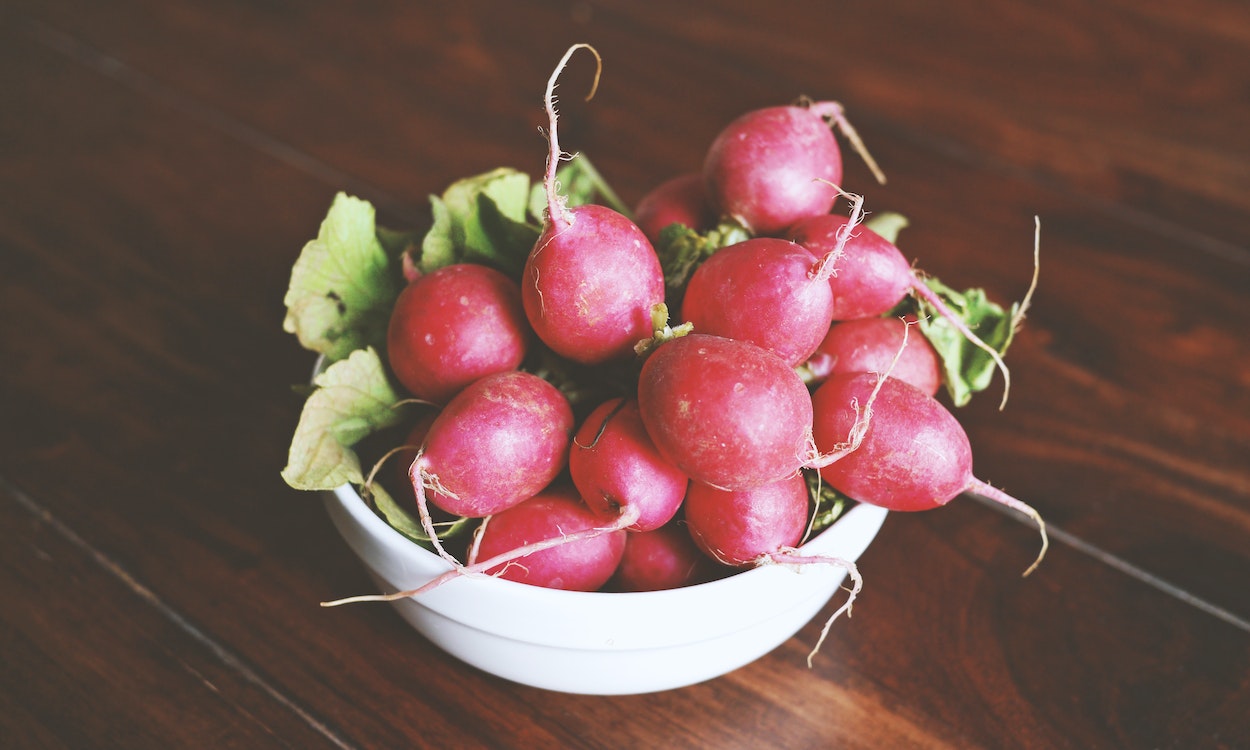 Roasted radishes with chimichurri
Each month we highlight the best of British seasonal produce in a delicious recipe for you to make at home, with this month's star being the radish.
Radishes are one of the easiest vegetables to grow at home. They don't take up a lot of space and are happy to grow in a container. There are a wealth of different varieties compared to those which you find in the supermarket. Our favourite is the spicy, all white 'Icicle' variety.
Radishes are good for heart health and liver and digestive function. They also supply a compound that can be converted to sulforaphane which has the potential to reduce the risk of cancer.
Radishes are in season in the UK right now and at their best between May and October.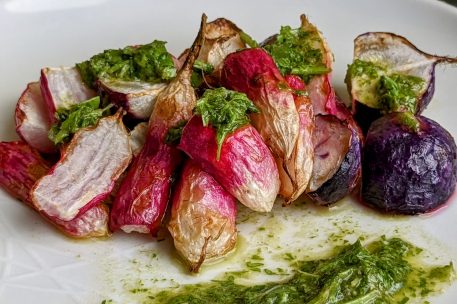 Roasted radishes with chimichurri
Equipment you will need for this recipe:
Knife and chopping board
Baking dish
Oven
Blender
Ingredients:
200g of washed and halved radishes
Pinch of salt
1 tsp sunflower oil
Small bunch of flat leaved parsley, chopped
1 clove of garlic, finely diced
4 tbsp olive oil
2 tbsp red wine vinegar
Method:
Begin by preheating the oven to 180 degrees C.
Rub the radishes with oil and salt. Lay on a baking tray and roast for 30 minutes or until golden and crispy.
Whilst the radishes are baking, make the chimichurri by adding the parsley, garlic, olive oil and red wine vinegar into a blender and blending until thoroughly mixed.
Dress the baked radishes with the blended chimichurri.
Enjoy as a snack or as a side dish. It goes particularly well with BBQed meats!