The Sheffield Steelers are back again in September with a brand new season and great news for our ice hockey fans, their exclusive offer for DBT members is also back!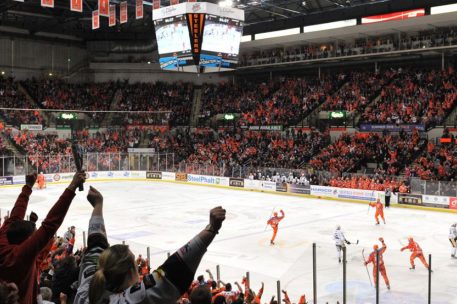 The offer was was a popular choice last year and members saved over £2500 over the course of the season. The offer of reduced tickets continues at £13 a ticket for adults (normal cost £21.95) and £5 a ticket for under 16s (normal cost £10), this is with the exception of a selected number of games where tickets are £5 across the board.
Saturday games start at 7pm and Sunday matches are at 4pm.
The Sheffield Steelers club are excited to welcome back their loyal fans supporting fan favourites Matt Greenfield, Robert Dowd and Marco Vallerand and the whole team, in face offs against regular rival teams such as the Nottingham Panthers, Coventry Blaze, Manchester Storm and many more!
For the full list of fixtures and to buy your tickets please click here