Thank you to all Derbyshire Benevolent Trust members who took part in this year's tomato growing project and a special shout-out to prize draw winner Paul Hackett!
With 160 members joining the 2022 growing project the number of fresh tomatoes on tables across the country has surely jumped. Of those that took part 100% agreed that they enjoyed growing the tomatoes provided by DBT with 93% reporting a boost to their wellbeing.
Spending time outdoors, gardening or otherwise, is a welcome boost to our physical and mental health while also rewarding with fresh produce to show for your efforts.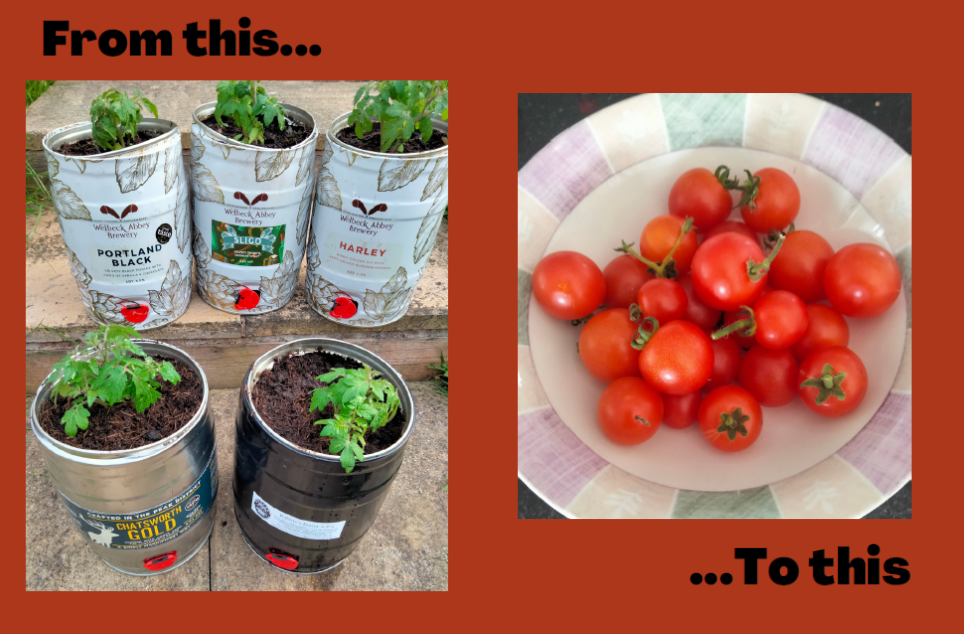 It seems our project has resulted in a rise of green-fingered members with 90% of members agreeing that the project has inspired them to grow more of their own food and 83% reporting that their gardening skills have increased.
Not only were members treated to fresh, juicy tomatoes there were additional benefits too. One participant said, "I am no gardener but really enjoyed the time sowing… also the plants flowering encouraged many bees which was more than welcome."
Moving forward
Feedback for the project was overwhelmingly positive with some suggestions on what direction to take for next year's edition.
This included participants indicating that they would prefer a mix of flowers and vegetables which we are more than happy to facilitate.
Additionally, members can expect more 'how to' guides, photos, and help on things like tacking garden pests which will help those taking part produce the best crop possible.
Some participants also indicated an interest in more competitions, for example tallest sunflower or heaviest tomato which is a suggestion that we will look into.
This year's prize winner
All members who took part in the feedback survey following this year's project were entered into a prize draw, Paul Hackett, now part-time, was the lucky winner of a £20 voucher to use at Blue Diamond Garden Centres.
Paul is a keen gardener and this year grew six different varieties of tomatoes, cucumbers, chillies, peppers, squash, potatoes, sweetcorn, leeks, beans, cabbage, swede, and sprouts!
With so much produce growing already, Paul says that our tomatoes were grown in hanging baskets proving there is no such thing as too little space.
Speaking on the project, Paul said, "My main motivation is to get out in the fresh air, forget life, and let my thoughts drift.
"I recall years ago a cop from Derby and we were discussing veg growing… he said we don't actually produce anything in the Police that's why I do it. That stuck with me and I promised myself I would do that one day."
---
Be sure to keep an eye out for our 2023 growing project coming next spring!